Covid-19 (Coronavirus) Resources
This page is a resource for teachers, leaders, and staff employed at early education centers owned and operated by Little Sprouts. On this page, you can access the links to apply for unemployment in the state in which you work, reserve space in group video calls with our Human Resources team, review the most recent communications from our leaders, email our leadership team directly, and review and download additional tools and resources now available to those who work in the field of early education.
COVID Sick Policy
Please review the updated COVID sick policies.
Updated Policies
Click on the link to download.
How to Book a Vaccine Appointment
Please follow the link for the state in which you live to book your vaccine appointment.
COVID Vaccination Education Series
Resources to better understand the development and upcoming availability of the COVID-19 Vaccine
Joseph Fauver, PhD
Associate Research Scientist in Epidemiology at Yale School of Public Health
Webinar with Dr. Joseph Fauver
Recorded on February 11, 2021
---
COVID Vaccine Webinar One-Sheet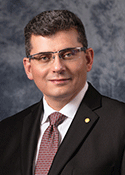 Alain A. Chaoui, M.D.
Primary Care Physician and President with Congenial Healthcare, LLC
Webinar with Dr. Chaoui
Recorded on February 18, 2021
Experts and Educators at Boston Children's Hospital discussion panel on Healthy and Safe Child Care during COVID-19
---
COVID-19 Vaccine Webinar
Recorded on January 28, 2021
---
Letter Templates for Directors
Letter templates for COVID-related closure notifications to families. Download and customize for your school as needed.
Responsible Transition Back to School
Return to Work FAQs
Updates that were emailed
Unemployment (Furlough) information in your state
Applying for unemployment at this time has been streamlined. While the process is relatively quick and easy, please note that you will need your social security number and employment start date readily available to complete the process. Below, please select the state in which you work.
Need help or have questions on how to apply?
Click on the corresponding buttons for the Important Unemployment Claim Information presented by our Human Resources team during the group Zoom video chats.
Frequently Asked Questions During Furlough
Do you have more questions?
You can touch base with your Director or reach us at friends@littlesprouts.com. If you do send an email, we kindly ask for your patience as we try to give everyone individualized attention. You deserve it.